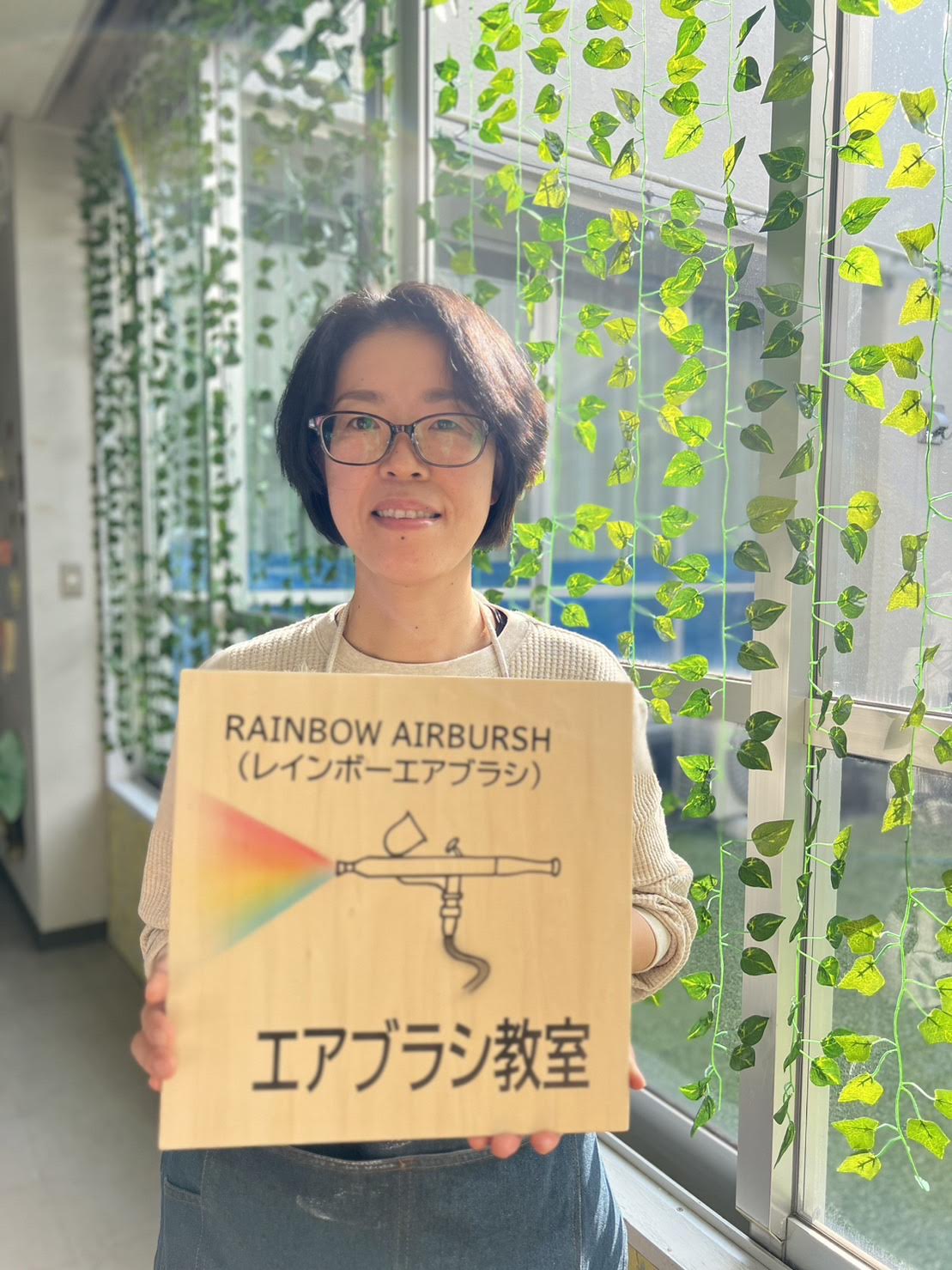 Welcome to RAINBOW AIRBRUSH website!
I'm Kaori as known as RAINBOW AIRBRUSH.
I've loved painting since I was a child, and I've been into painting so forgotten my hunger.
But I've never thought about making my living on painting, and I have spent many years as an office worker.
However, I started surfing when I was 38, and my outlook on life turned upside down.
Then I made a big decision to put painting at the center of life, and I started to be active as RAINBOW AIRBRUSH.

My motto is "If there are 100 million people, there can be 100 million different way of life".
RAINBOW AIRBRUSH comes from a large rainbow (right picture) that I saw on my way to the sea to surf.
I remember not only that the rainbow was too big to take a picture of the whole, but that I felt something click with this rainbow.
In fact, at that time I was worried about how I would be active as a airbrush artist because I was not from an art university and had no formal art training, but Seeing this rainbow helped me set a goal that I become a bridge between people, people and the community through my works and activities.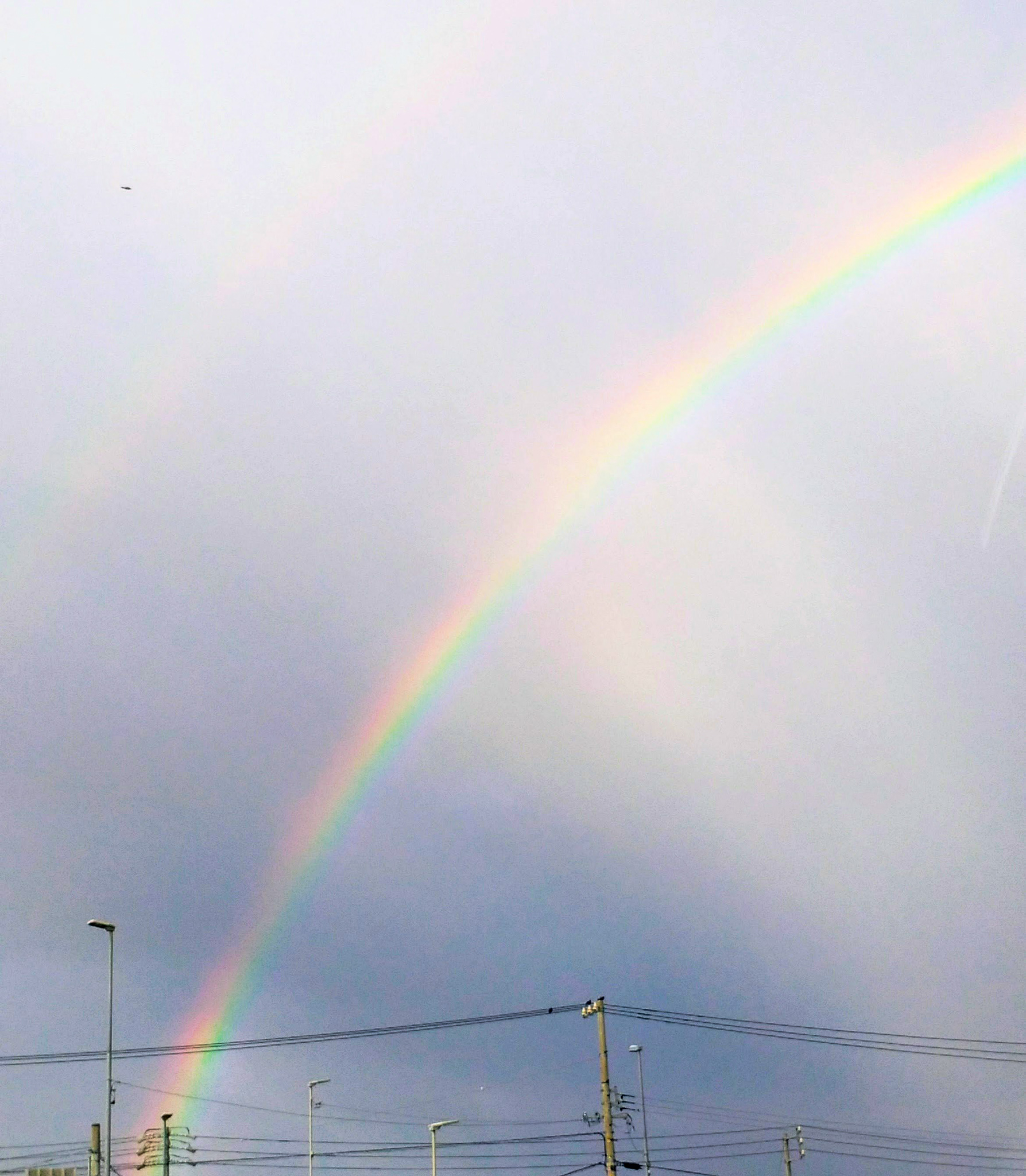 I keep in mind to create works of a size that is easy to decorate at home.
Most of my original paintings are in A4.