I added a new work to the WORKS page.
The name of the work is "Wave#2". 
This is my first time painting it with a brush only, without using an airbrush. 
It has taken me a long time, little by little, to finish this painting.
The idea of this design comes from mosaic tile.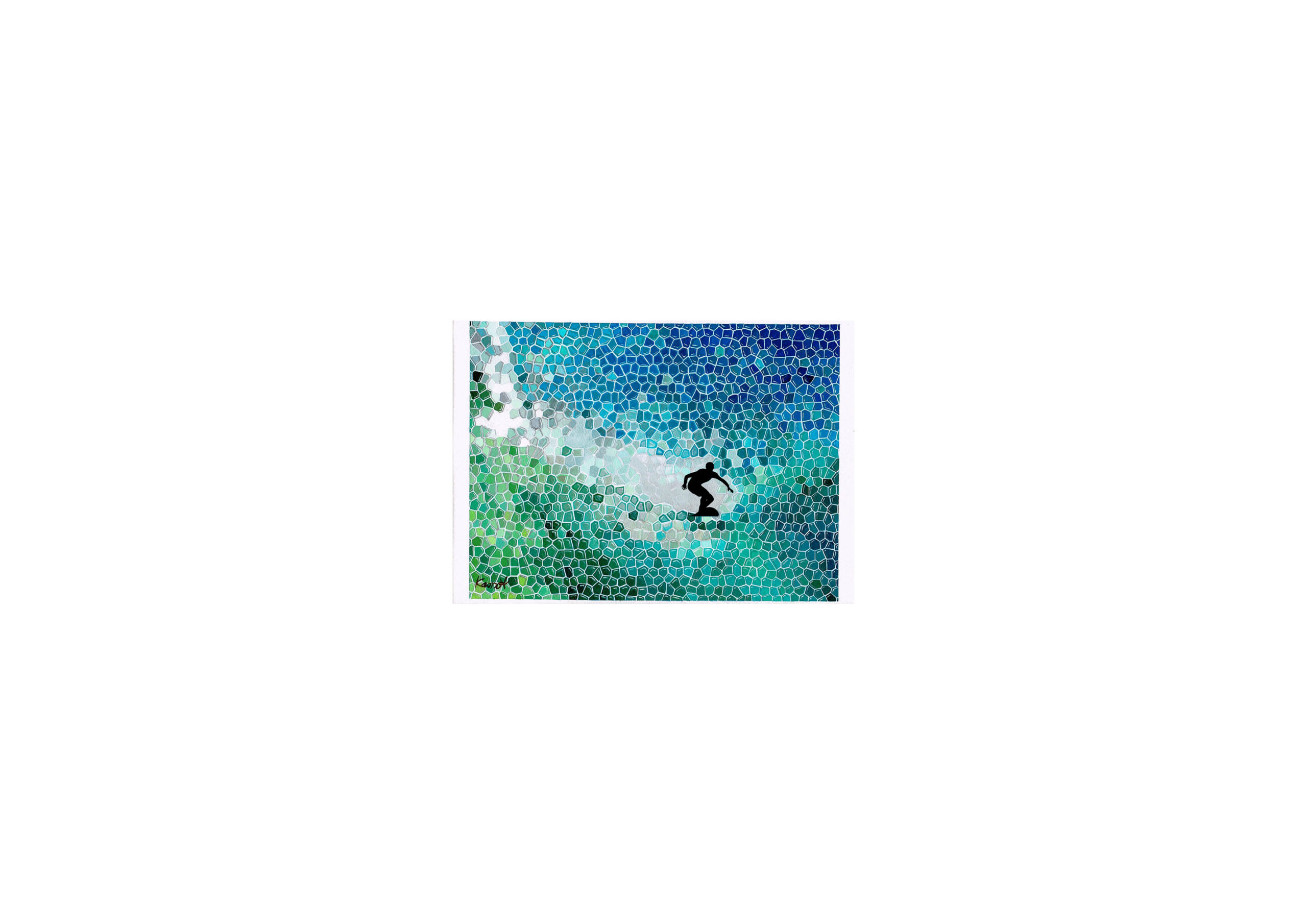 If this doesn't look like a wave, why don't you step back and look at it again?
Still not looking like a wave?
Then, how about this? ➡