Until becoming an airbrush artist – Surf –
(1) Mar. 2015 Migraine occurred
(2) Nov. 2015 Started surfing
(3) May 2017 Started airbrushing
(4) Sep. 2017 Left a company → started being active as RAINBOW AIRBRUSH
I am writing the stories about two and a half years until starting work as an airbrush artist.
This is about (2)Started surfing.
---
I used to do swimming when I was in elementary and junior high school, so I had always been
interested in marine sports.
I had done SUP(Stand Up Paddle) several times, but I saw surfing while driving along the coast and wanted to try it.
That said, I was not young (37 years old at that time) and I supposed I was too old to begin to surf, so I applied for a trial lesson to give up surfing without regrets.
But I enjoyed the trial and I was addicted to surfing unexpectedly.

I loaded a rental surfboard on a rental car and went to surf for about a month, and moved to where it was easier to go to surf.
What's more, I bought a car.
The closer points of surf, the farther my workplace was, but I was so crazy about surfing that long-distance commute was not hard for me.
Surfing is a sport which faces nature.
There is a great difference between looking at the sea and getting in the water.
It made me realize that people are just a small existence in front of nature.
If surfing is what people get along with winds and waves which they can't control, I suppose the trick to getting along is never going against them.
While facing nature through surfing, my worries and stress at work seemed tiny.
I realized that I had ever lived in my own little world.

You may regard surfers as players (I did so until I began surfing), but many of them are early to bed and early to rise, strict with themselves, and have interest in environmental issues.
And they work hard and surf hard!
That was fresh to me because it was natural to me that I worked at home on a day off.
I learned that I can get absorbed in my hobby other than work.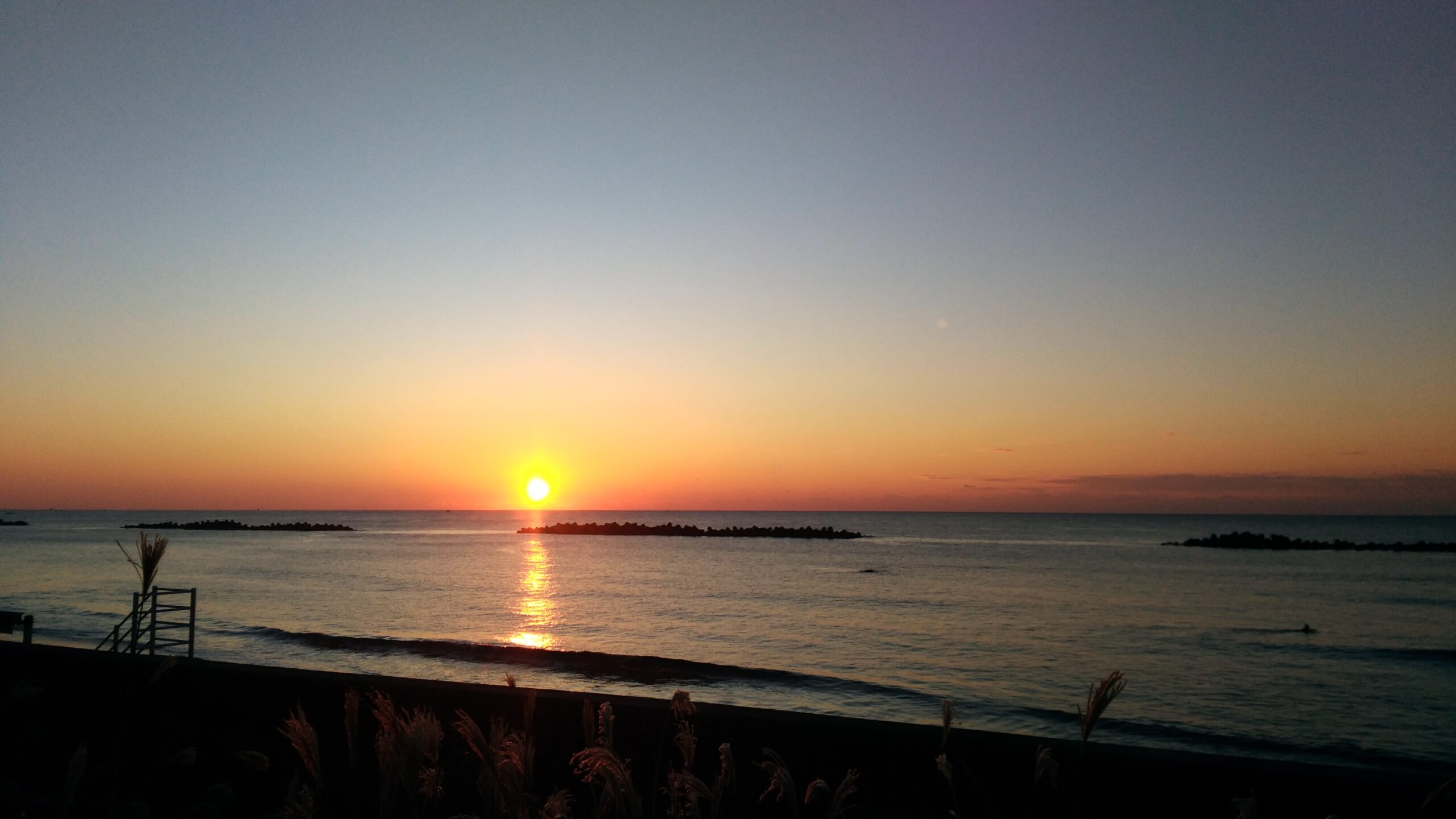 I started thinking about a lifestyle which suits me since I began surfing.
I had believed that pursuing good evaluation at work would made me happy, but I doubted that migraine occurred because my lifestyle at that time didn't suit me.
– What do I really want to do?

Trying surfing, which was hard challenge for me, broadened my world at once.
This experience gave a boost to think about changing my way of life which was right for me.
Then, what kind of lifestyle is right for me?
I had been seeking it until then, but it seemed like that I lacked a important point of view.
– What do I really want to do?

Surfing gave me the opportunity to face what I really wanted to do, which I had turned away from.
---
After having migraine and starting surfing, I began to look at my way of life, and I was finally aware of leaving a company.
The next "Started airbrushing" edition will be a story about that.